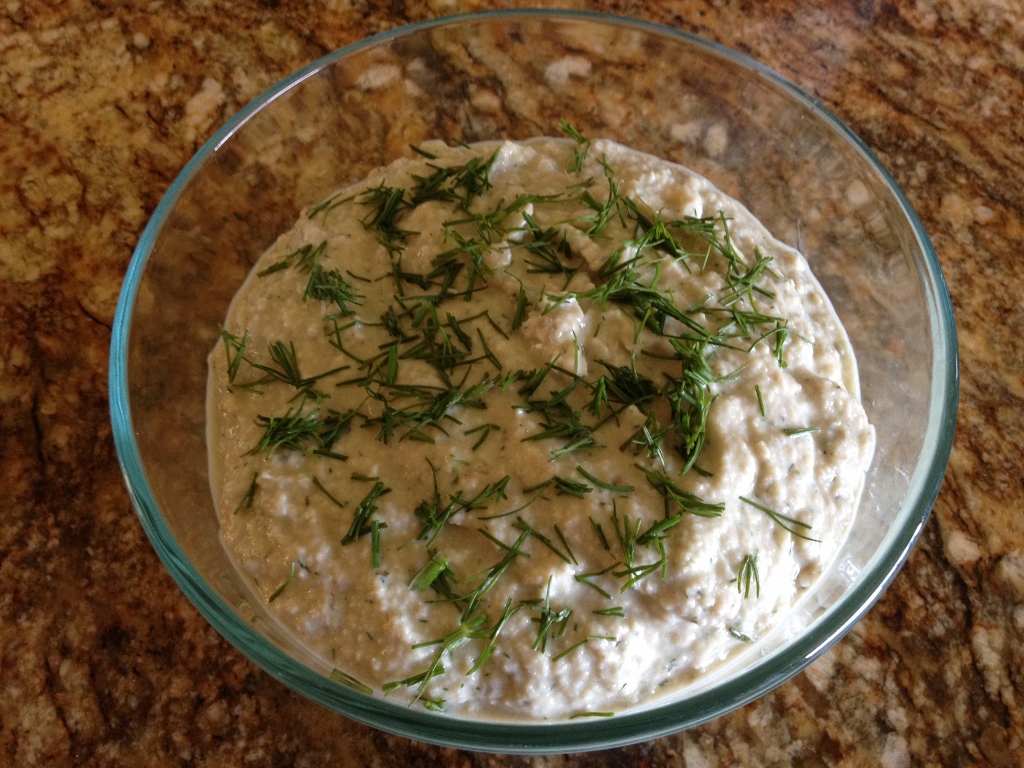 Forshmak is sometimes called the Jewish Herring Spread. Trust me, this is one of the most authentic Jewish dishes that you will ever enjoy!
Ingredients
Fillet of 1 salted/pickled herring (deboned)
1 tart apple (granny smith or similar)
1 to 2 tbsp butter (room temperature)
1 to 2 tbsp cream cheese
1 to 2 tbsp fresh lemon juice
1 small to medium onion
2 eggs
fresh dill
Directions
Boil the eggs, let them cool, peel them and cut into pieces.
Cut the deboned herring fillet into smaller pieces.
Peel the onion, wash the apple, and cut both into smaller pieces. 
Combine all ingredients into the blender, adding the butter, cream cheese and lemon juice. Blend well.
Add fresh dill and blend for an additional 5 seconds.
Serve/eat chilled (2-3 hrs in the refrigerator) on top of crostini, fresh French bread, dark rye bread or with chips.